Microavia (MA): Hi Miguel, let's start from the basics: what does one need to study at school to become a drone manufacturing CTO?

Miguel: Since childhood, I have been passionate about creating things with my own hands. Moreover, growing up, it was the only way to get new toys. At school, I was fond of aeromodelling and won prizes in various competitions. Since then, flying models have remained a hobby and passion of mine. I graduated from the university with a degree in automotive engineering, but life again connected me with drones already on an industrial scale. After some time, I joined Microavia.

MA: What were you doing before Microavia?

Miguel: My wife and I had a business creating wooden puzzles. The business was good – we had a very loyal fan base, and I loved watching reviews by parents who played these puzzles with kids. Paper puzzles are fine, but wood gives you a completely different feeling. But then I was invited to join the Microavia project, and we started looking at the first potential drone cases together. One of our first projects in 2018 was to speed up communication between two cities using relay antennas suspended on a copter. We devised a tethered drone that could fly with stable electricity to ensure prolonged flight time. Over time, we realized there are other solutions to this problem, and the tethered copter is now an independent multifunctional product.

MA: How much did your wooden puzzle manufacturing impact Microavia products?

Miguel: I had access to the production facilities and woodworking machines. Therefore, among the prototypes, you can find some wooden structures. We have moved to more robust materials since then, though. But the most significant aspect is probably the precision engineering, which went into puzzles too. Our teams spend much time looking at various parts of our products and ensuring they fit perfectly.
MA: How did the company grow since then?

Miguel: Well, all these ideas led to the point where it was clear that we had to scale, and we set up the first "Microavia lab" in 2019. We spent much time designing the space to include everything the team needed. We even had a soundproof room for noisy work. There were places for soldering, drilling, showers, and other amenities. So, with the perfect office, our team started growing. We started at 5, grew to 12, and then to 18 by the end of 2020.

MA: Did the vision work then?

Miguel: Oh yes, it did, except we pivoted. Due to higher customer demand, the tethered drone project was on hold, and we started working on the DiB. Our first proper drone-in-the-box product was ready in 2020. It's far from the version we produce and ship now but it has many core design components. Back then, most of the operations were manual, and a programmer would actually sit together with the pilot and execute additional commands. It was a success for the team, and we also got the first few customers. One of them was a wood manufacturer who wanted to use drones for security on their sawmills to prevent theft. Our drone flew around the site and used a scanner to calculate the amount of piled materials.

MA: How successful was the first version?

Miguel: It was a bittersweet experience, as we quickly "discovered" that our drone dock was not weatherproof as it had no roof. Also, our components have started showing signs of wear after several weeks of intensive usage. One of the issues was that we have been relying a lot on 3rd party design, which was far from ideal. On the upside, we discovered that our drone's engine was quite good – it could work over 700 hours before needing maintenance.

MA: So, the success came with a lot of learning points.

Miguel: It did, and that's a good thing. One of the challenges: you create something, then it starts flying, and things go wrong. It is often impossible to troubleshoot the issues when a drone just plain crashes. One of the critical areas where we have put a lot of effort since then is the antivibration technology in our drones. It meant that almost everything in our drones is customized or isolated so that nothing ever comes loose. But all that design, testing, and manufacturing of a new version took us almost a year. The team kept growing to allow faster cycles and more effort in R&D and went from 18 to 36 people. We also had to move to a new location designed for further growth and had separate facilities for office, R&D, production and assembly (750m2). We started crashing many more drones, which is a good thing – if you make something and it doesn't fail, then you are doing (or testing) it wrong. The facility and team members also meant that we finally had the resources to create our own payloads, which was a great hit with customers, as they were receiving a complete package essentially.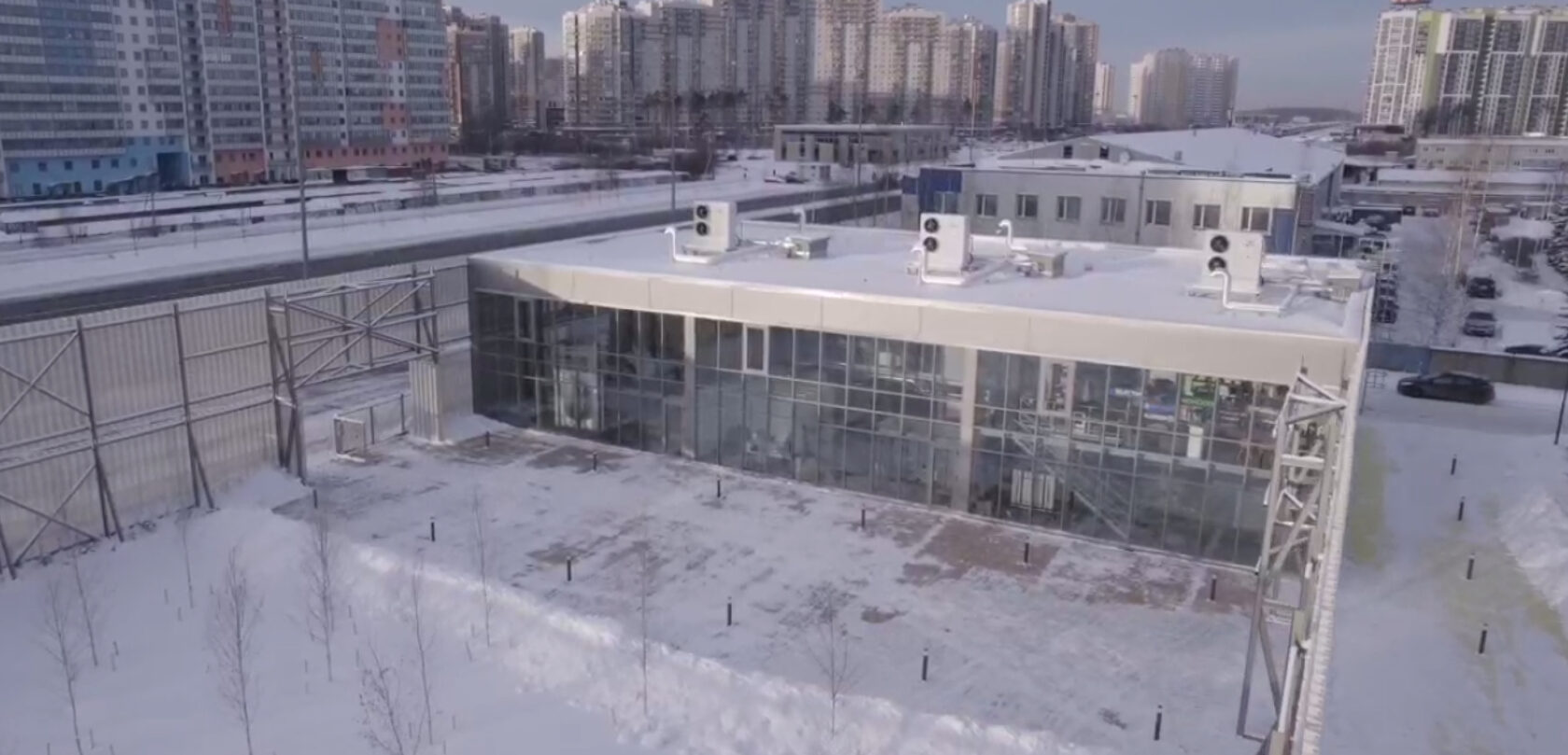 MA: We started in Europe, but now the core team is in Dubai.

Miguel: That mainly was a commercial decision. We saw a lot of interest in our products from the Middle East and the Gulf region, so relocating closer to our end customers made sense. It also came with some difficulties, including logistics, as we ran into several supply chain issues in late '21/early'22. This is also when we have decided to make as much in-house as possible. Electronics, components, autopilot, UTM… This strategy put a strain on the team, but it was the right decision, positioning us to the next level of quality and long-term efficiency. Fortunately, Dubai has a very diverse and talented population, so during 2022, we have doubled in size (again) and can take on even more complex developments. At the beginning of the last year, we also finished testing our geodrone. It can carry up to a 33kg payload; our customers love using these for geophysical missions, such as magnetometer surveys.

MA: What about the tethered drone? Why was it put on the back burner?

Miguel: It was purely due to resource constraints, as there were some very complex challenges. For one, the winch must have a flexible design and adjust automatically to compensate for wind. Then the power cable needs to be robust, light, and high-voltage to feed the drone while not overburdening it. We didn't really have the staffing to solve those "ideally" 4 years ago. But now, thanks to our exceptional engineers, Microavia tethered drone is ready and available for orders as of 2023.
MA: The team has been expanding quickly; what is your philosophy about scaling and growing the team?

Miguel: We are in a challenging and knowledge-based industry. So, in a situation when no one man can know everything, it's critical to have good communication. Microavia has a very horizontal structure, and while we have various teams inside the company, cooperation is encouraged across the board. We also ask everyone to be creative and think outside the box. I know that it's a little cliché, but trust is everything. I would much rather trust the team to try, fail and learn from the results than see people afraid of bold ideas. But this strategy works, and I'm sure we will keep creating innovative and high-quality products.

MA: Last question: what is your favorite dish from Cuba?

Miguel: Easy – it's la ropa vieja!

MA: Thank you, Miguel!
If you want to join Miguel and team @Microavia, please follow us on LinkedIn and check our Jobs section. If you don't find a job matching your profile but are passionate about drones and our industry, please send your resume and motivation letter to careers@microavia.com.

We always seek talented engineers and professionals to join us in our sunny Dubai headquarters.